04/21/2014 The Dangers in Blogging
I have heard many a blogger say that blogging fills a need. While blogging provides a humanizing effect on news and journaling, it also opens a window into personal lives. The details shared in blogs were once only available to a select group of friends, and while blogging has become common place, it has risks that should not be ignored.

Cyberstalking is a new phenomenon that allows anonymous online stalkers to prowl for victims. Online bloggers traditionally provide personal details about their lives. As a result, many women that blog are becoming victims. Most people are concerned about children on the Internet and set up rigorous posting guidelines for children, adolescents, and teenagers, but few adults heed the warnings and often do not consider that they too can be targeted.

The Dangers in Blogging
04/11/2014 Free RSS Feed Auto Discovery Tool
Free RSS Feed Auto Discovery Tool.
04/09/2014 How to Create a Personal Namespace
The RSS specification allows you to create and use your own custom elements tags in any RSS feed, by declaring your own namespace. Doing this is 100% in line with the RSS specification and the feed will validate. However, you should have a specific and well-planned reason to do so. No RSS readers, or other RSS processing applications will be able to use your custom info for any purpose.

How to Create a Personal Namespace

04/07/2014 Huge Collection of Mime Types
Huge collection of Mime Types.
04/04/2014 Great Explanation of RSS Feed Namespaces
For those of you who already know what XML namespaces are, and just want to know how FeedForAll supports them, pleases skip ahead to the Extensions in FeedForAll Section.

For the rest, this section is for you. First of all, what are RSS Extensions? Well, technically they are called XML Namespaces but we will call them RSS Extensions, or just Extensions, in most of this document, mainly because we will be talking about how namespaces specifically apply to RSS feeds, and extends their capabilities.

RSS Namespaces
04/02/2014 Explanation of RSS Feeds
Learn what really goes in each RSS Field.
03/31/2014 Check out the RSS Feed Knowledgebase
Got a question about RSS Feeds? Send it to us and we will add it to our RSS Feed Knowledgebase!
03/24/2014 How Do I Promote My Podcast?
There are a variety of things you can do to promote your podcast and increase its popularity...

1. Auto-Discovery

Include auto-discovery tags in the HTML header of the web page. Some podcasting and RSS readers will automatically detect that an RSS feed or podcast is available if such auto-discovery tags are included in the web page header tags.

How Do I Promote My Podcast?
03/20/2014 Standout Podcasts
Consider following these simple podcasting tips to get the most from your podcast and make it stand out from other podcasts in the crowd.

Standout Podcasts
03/18/2014 How to Add and Remove Audio Files
Video Tutorial How to Add and Remove Audio Files in RecordForAll
03/17/2014 Learn Everything You Wanted to Know About Podcasting
Check out the Podcasting Knowledgebase !
02/28/2014 How to Optimize an RSS Feed for Search Engines
In some ways RSS is very similar to HTML, the language commonly used to create websites. Just as with HTML, webmasters using traditional search engine optimization tactics when creating an RSS feed will find that their RSS feed receives additional exposure and interest.

SEO for RSS Feeds
02/26/2014 How RSS Feed Readers Detect Updates
The most reliable way to make an existing item seem new or changed is to give it a new value in the GUID field.

complete article
02/24/2014 Attention Getting Blog Posts
Blogs are now a dime a dozen, and bloggers need to make their blog posts stand out. Developing a blog following is not as easy as it once was. Learn how to write blog posts that attract readers and retain their attention. Follow these guidelines to cultivate readers...

Attention Getting Blog Posts
02/11/2014 Crowd Sourcing and Social Media
It seems that our society is growing ever more dependent on social media; more and more people are joining social networking giants such as Twitter, Instagram, and Facebook, and more such websites and applications are springing up to meet the rising demand for them. As society and culture continue this turn towards technology, so do the operations of society, especially through crowdsourcing. A powerful tool, crowdsourcing does much good, but has also caused a number of problems. In such a situation, one must ask: do the benefits of crowdsourcing really outweigh the risks.

Crowd Sourcing and Social Media; Their Real Impact
02/06/2014 Basic RSS Video Tutorial
In the first step of the Feed Creation Wizard, left click on Next.

In the second step, the wizard will ask what type of feed you would like to create.

There are currently three available options: Standard RSS Feed, Standard Podcast, and iTunes Podcast.

Basic RSS Video Tutorial
02/03/2014 RSS News You Choose
Why is RSS So Magical?
The answer is simple: RSS is news you choose.

How Does it Work?
Publishers and webmasters provide content and news in an RSS feed. Users view the content of interest in an RSS reader or news aggregator. The aggregator or reader contains the collection of feeds that are of interest to the user. As the RSS feed is updated the content in the reader or aggregator updates with the new information. At any point, users can remove a feed from their aggregator or reader and no longer receive information from that source. Ultimately, the user is choosing the news and content they wish to view.

RSS News You Choose
01/29/2014 Read the Latest FeedForAll News
Great Ideas for Blog Posts
Blogs have increased in popularity because they provide a steady stream of new and unique content. The only issue presented by this quality of blogs is that it may become difficult for those who run blogs to think of interesting and novel posts. http://www.feedforall.com/great-ideas-for-blog-post-topics.htm

Did you Know That You Can Tie an RSS Feed into PageGate?
Using our RSS2SQL PHP script, you can have your RSS Feed write information to an SQL database. You can then use linked tables to tie that SQL database to PageGates database.
http://www.notepage.net/did-you-know-you-can-tie-an-rss-feed-into-pagegate.htm

How to Protect Digital Content
Just like writers, photographers, and other creative artists have learned, protecting content is one of the primary struggles that webmasters face on a daily basis. It takes time and talent to develop quality content, and there are few things more frustrating than to discover that your content has been poached by another website.

There are a number of actions that webmasters can take to proactively protect their work from being used without authorization by people on the web who are simply looking to cut corners. Take the following steps to proactively guard your content...
http://www.small-business-software.net/how-to-protect-web-content.htm

100 Uses for RSS Feeds
Many equate RSS with blogs and little else. However, we have found that RSS is multi-faceted and has a scope far beyond blogs. Take a look at these 100 ways that RSS is being used in real world situations:
http://www.feedforall.com/100-uses-of-rss-feeds.htm

Need a Laugh?
Checkout our Cartoons with Techie Humor - http://www.feedforall.com/tech-humor.htm

Working From Home
Developments in technology have made it possible, if not easy, for small businesses and employees to telecommute. Working from home can be quite a different experience from an office job, and many find it a preferable one. However, those who work from home may also face some of the intrinsic downsides of telecommuting. To sort out the good and the bad of telecommuting, we have compiled a list of the major pros and cons that those who work from home might experience.
http://www.small-business-software.net/working-from-home.htm

Develop Content Worth Linking To
All webmasters have heard the adage, content is king. However, the struggle to discern what types of content to develop is one that webmasters have yet to conquer. If you are familiar with this dilemma, you should know that Google's latest algorithm changes cause Google to assess how visitors interact with a website. This data from a visitor's experience is now used in organic search ranking. Therefore, you must create content that visitors will not only click on, but that they will spend time reading and even return to. For content development success, develop content not only worth linking to, but worth spending time on!
http://www.small-business-software.net/developing-content-worth-linking-to.htm

RSS Education Center
Great information for learning how to utilize RSS feeds and podcasts to benefit your business.
http://www.feedforall.com/rss-education-center.htm
FeedForAll Goes Social
Consider following us and liking us on Facebook, LinkedIn, and Twitter.
FeedForAll on Facebook - http://www.facebook.com/FeedForAll
FeedForAll LinkedIn http://www.linkedin.com/company/feedforall-division-of-notepage-inc-
Twitter @FeedForAll http://twitter.com/feedforall
FeedForAll on Google+ https://plus.google.com/106238506383542841683/posts
Pinterest - http://pinterest.com/notepage/sms-text-messaging-and-techie-cartoons-from-notepa/

RSS Education Center
Great information for learning how to utilize RSS feeds and podcasts to benefit your business.
http://www.feedforall.com/rss-education-center.htm


01/27/2014 How Podcasting is Used
Although podcasting is new, it is well on its way to becoming a mainstream communication medium. Podcasting, simply put, is audio files that are delivered via RSS. Many people believe that podcasting is solely for the distribution of music files, but really, nothing could be further from the truth. This emerging method of audio file distribution has opened an array of marketing and communication opportunities to businesses. Currently, most who are familiar with podcasting are technically savvy, but it is clear that podcasting will be more than a passing fad as many businesses are adopting podcasting and employing it in unusual yet powerful ways. Podcasting can be used for talk shows, tutorials, music demos, educational training, stories, comedy clips, debates or even foreign language tutorials.

How Podcasting is Used?
12/18/2013 Blog Promotion Tips
There are a wide variety of things you can do in regard to blog promotion. Here are just a few...
1. Optimize

Optimize the blog using standard search engine optimization techniques, so that it performs well in the organic rankings of the various search engines.
2. Submit

Submit the blog to the available online blog directories. There are a number of blog search engines and RSS directories which you can submit your blog to in order to gain additional exposure.

Blog Promotion Tips

12/16/2013 Free Tools to Monitor Your Brand
There are a number of things that you can do to monitor your online brand, as well as monitoring the brand of a competitor. Being aware of what is said, and when it is being said, will allow you to react in a timely fashion. It is often a companys reaction to negative media that leaves the biggest impression. In order to turn a negative into a positive, you must first be aware that a conversation is taking place. Fortunately, there are a number of free tools that can assist companies with brand monitoring...

complete article
12/02/2013 Future RSS
FutureRSS

The future-rss.php script is used to automatically delay the publication of Items in an RSS feed. This allows Items in a RSS feed to be created ahead of time, and then slowly released over a period of time.
11/27/2013 FeedForAll on Social Media
Follow FeedForAll via Social Media!
11/25/2013 RecordForAll Audio Recording Software for the Holidays!
RecordForAll makes it simple to record audio files, layer audio files and edit audio files for podcasting. Podcasters can record voices, or music files or other sounds.




RecordForAll Audio Recording Software
11/21/2013 Quick Questions About Podcasting
Podcasting is an up-and-coming and increasingly popular medium for communication. The following are common questions about podcasting, perfect for those just getting started in podcasting as a communication channel...

Quick Questions About Podcasting
11/18/2013 Great Podcasting Sounds
What defines a good podcast? Make no mistake -- there is a difference between a good podcast and a not-so-good podcast. A high-caliber podcast is much more than just decent content. The sound quality, and the way a podcast is recorded, will impact the value of the podcast as well. Podcast structure and pre-planning are also important; do not skimp on the production, as it too can make or break a podcast.

Podcast production takes effort, but anything worth doing is worth doing right. Use these tips to help produce a quality podcast that will be distinguished above other related podcasts...

10 Podcast Tips To A Great Sound
10/28/2013 Why Do People Unsuscribe?
Whether you do email marketing, publish an RSS feed, or both, you will inevitably have customers that choose to unsubscribe from your communications. However, you may be able to limit the number of customers who do so. According to a recent report by ExactTarget, there are a variety of reasons why a person may unsubscribe. By understanding why customers unsubscribe from various communications, marketers can learn which marketing mistakes to avoid and keep their subscribers.

Why Do People Unsubscribe?
10/21/2013 Creative Podcasting for Businesses
Podcasting content comes in a wide variety of shapes and sizes. Businesses are finding many different and creative ways of incorporating podcasts into their business strategies and marketing plans.

Here are just some of the various types of content that businesses are turning into podcasts...

Creative Podcasting for Businesses
10/10/2013 Ego Searches and RSS Feeds
Ego searches are free and simple searches designed to monitor blogs and news portals for mentions of your company, product, competitors or other specific keywords. Conducting ego searches not only allows you to stay informed, but also allows you to maintain a strategic advantage over competing companies. A number of new Internet services are freely available that make these 'ego searches' painless and easy.

complete article
10/08/2013 The Influence of Technology on Politics
Can, and will, the next generation of politicians exploit the communication mediums available to them? Will the new communication mediums have the power to influence public opinion? Will politicians be the victims of technology, or will they use it to their benefit? Will one party benefit from the use of the technology more than another?

The Influence of Technology on Politics
09/18/2013 Musicians Should Podcast
Independent artists have long struggled to gain recognition and attract an audience. Without the backing of a major label it can be very difficult for independent artists to obtain radio play time, that is, until now. Podcasting a revolutionary new medium, has opened new distribution channels for independent artists. Podcasting is the process of distributing audio files using the RSS format and has become very popular with the younger generations.

With the use of technology, independent artists have a unique opportunity available, using technology they can significantly expand the exposure of their music.

Musicans Should Podcast
09/16/2013 Lawyers Use RSS Feeds
Lawyers have never been known as a technical bunch, but more and more often you see a lawyer with a palm pilot making appointments and a blackberry for those urgent messages. Electronic gadgets are now common in the courthouses across the US. Lawyers have increased productivity by utilizing technology so it should come as no surprise that lawyers are using RSS feeds as a means to grow and manage their practices.

Lawyers are using RSS feeds a number of different ways to increase efficiency and productivity. Common RSS feed usage in the legal field include:

Lawyers Use RSS Feeds
09/11/2013 Never Forget 9-11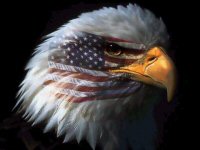 Never Forget 9-11
09/10/2013 26 Great Ideas for Blog Posts
Blogs have increased in popularity because they provide a steady stream of new and unique content. The only issue presented by this quality of blogs is that it may become difficult for those who run blogs to think of interesting and novel posts. If you have jumped on the blogging bandwagon but suffer writer's block, do not panic: we have created a list of 26 ideas for blog posts.

26 Great Ideas for Blog Posts